Welcome to the Yard
Getting Started • Pages • Guides
A community website on the Turkish prison drama series Avlu: The Yard, where anyone can contribute! Click on the links below to learn more, or check out the help and stub pages on where to edit.
Today is November 14 and we currently have 17 articles.
About
Set in a prison in Istanbul, Avlu follows a woman charged with attempted manslaughter and is sentenced to time in a female prison. There, she falls in the middle of a power struggle between two powerful inmates she wants no part in. She undergoes a transition from a scared housewife to an influential prisoner in the internal gang war. Will Deniz become a member of the gangs or will she make her own set of rules? How will she manage to protect her daughter outside the prison?
Explore
Poll
Will you be watching Part 1 on Netflix?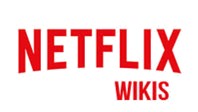 Community content is available under
CC-BY-SA
unless otherwise noted.